Multi-Purpose Hose 300PSI
"Multiple Purpose" hoses are commonly seen in a wide range of air, water, or other fluid applications. They are normally made of either rubber, PVC, or hybrid thermoplastic rubber blends. When selecting a Multi-Purpose hose, users need to consider the weight, handling characteristics, and fluid or environment compatibility with the tube and/or cover. As an example, in an oily environment will typically breakdown most PVC/Vinyl or EPDM hoses. Additionally, a very cold or very hot environment will have adverse effects on the type of hose used; PVC hose will become rigid on a cold day and a wet noodle on a very hot day. The layers of reinforcement will also make the hose more robust, kink resistant, and able to handle greater working pressures. More modern compounding processes have allowed hybrid thermoplastic hoses to offer many features traditionally seen in a rubber hose, but at the weight and price point of a PVC hose.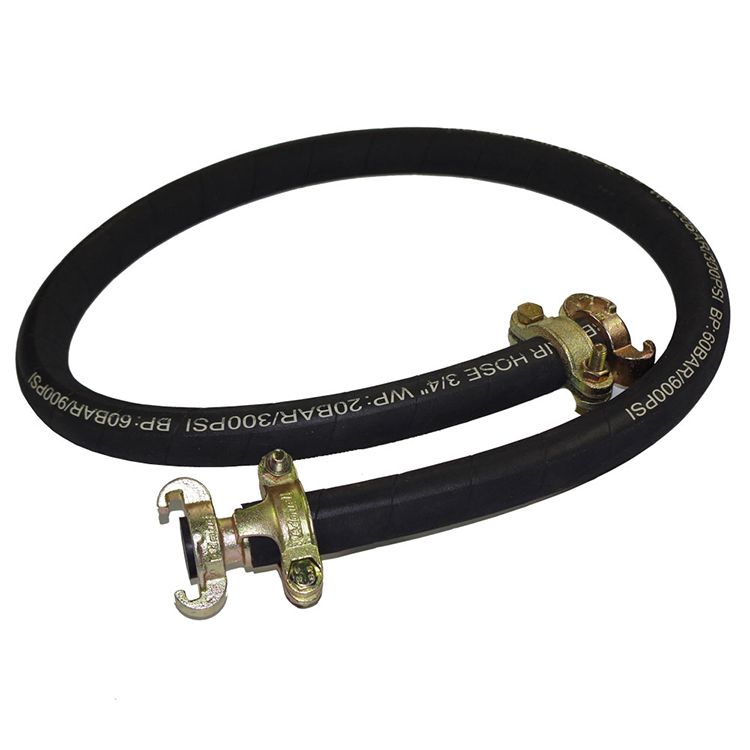 Construction:
Tube and Cover: Rubber or TPR (NBR/PVC), smooth, oil resistance
Reinforcement: 1ply or 2ply polyester thread braiding
Application:
For air, oil and medium grade fuels used in construction, shipyards, mining and agriculture.
Temperature Range: -22°F (-30°C) to +176°F (+80°C)
Characteristics:
●Oil mist resistant tube and cover.
●Ozone and weather resistant.
●Resistant to ultra-violet (UV).

Rubber Multipurpose Hose



TPR(Rubber&PVC mixed) Multipurpose Hose