Composite Hose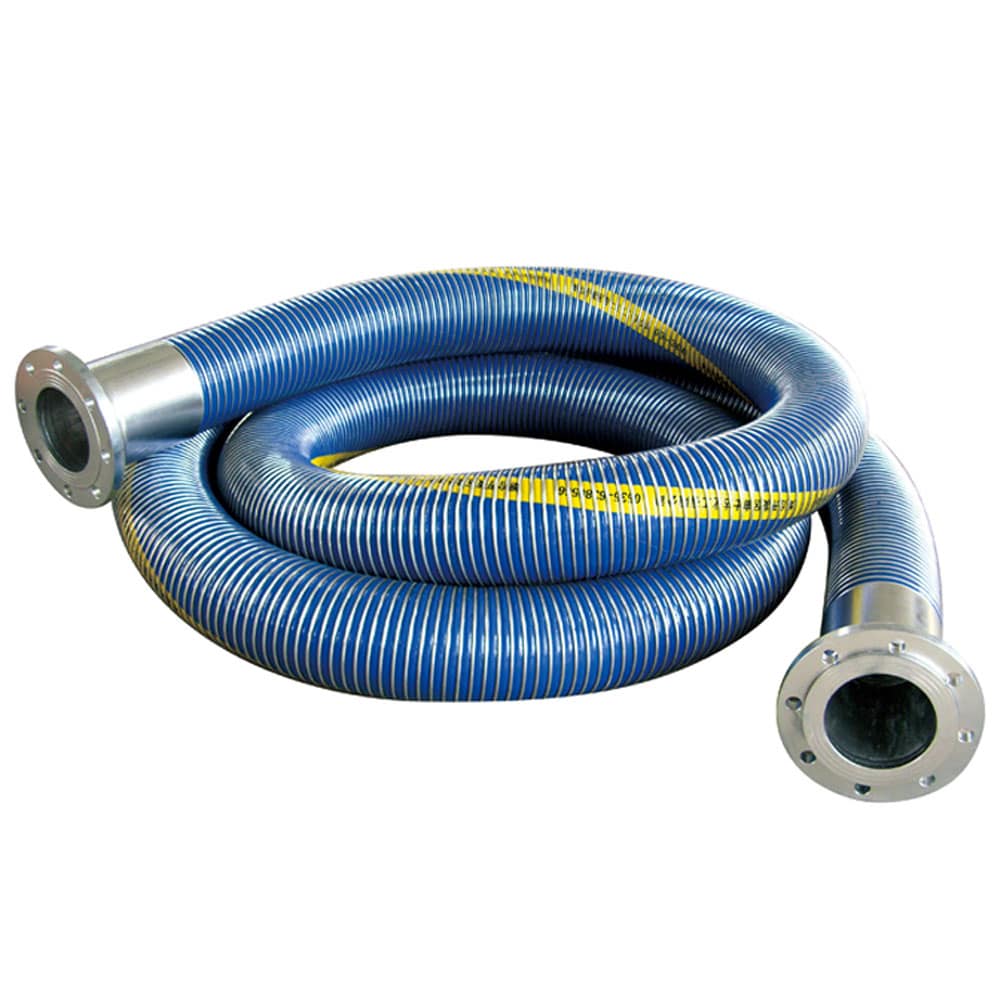 Construction:

Application:
Composite hose, like other hose, provides the vital flexible connection to compensate for vibration, movement, or misalignment in a fluid transfer system. It can be used for delivery and/or suction of fuels, oils and lubricants on tank
trucks, railcars or fixed deposits.
Characteristic:
● 40% lighter than the rubber hose which has the same diameter and length.
● Excellent flexibility Good positive and negative pressure resistance
● Excellent corrosion resistance for chemical liquid medium
● Outstanding flame retardant property
● Anti-static Long-term durability
Note: Three capital letters are used for the composite hose. The first capital letter means the inner wire; the second capital letter
means the outer wire; the third letter means the carcass.
S—stainless steel 304/304L/316/316L G—galvanized steel E—Polypropylene T— PTFE
Specification:
Note: 1. The maximum diameter of the camlock can reach 150(6"), other specifications are according to customers' requirements.
2. The outer diameter changes with the inner diameter.