Water Discharge Hose 150PSI / 300PSI
A smooth and layered finish provides Water Suction Discharge Hose a longer life and high reliability. They provide uniform pressure and ensure that there are no leakages. He material is eco friendly and has high tensile strength that makes it ideal for both domestic and commercial purposes. The structure is made out of rubber sheets that are joined in an integrated hollow cylinder that is ideal for home and office.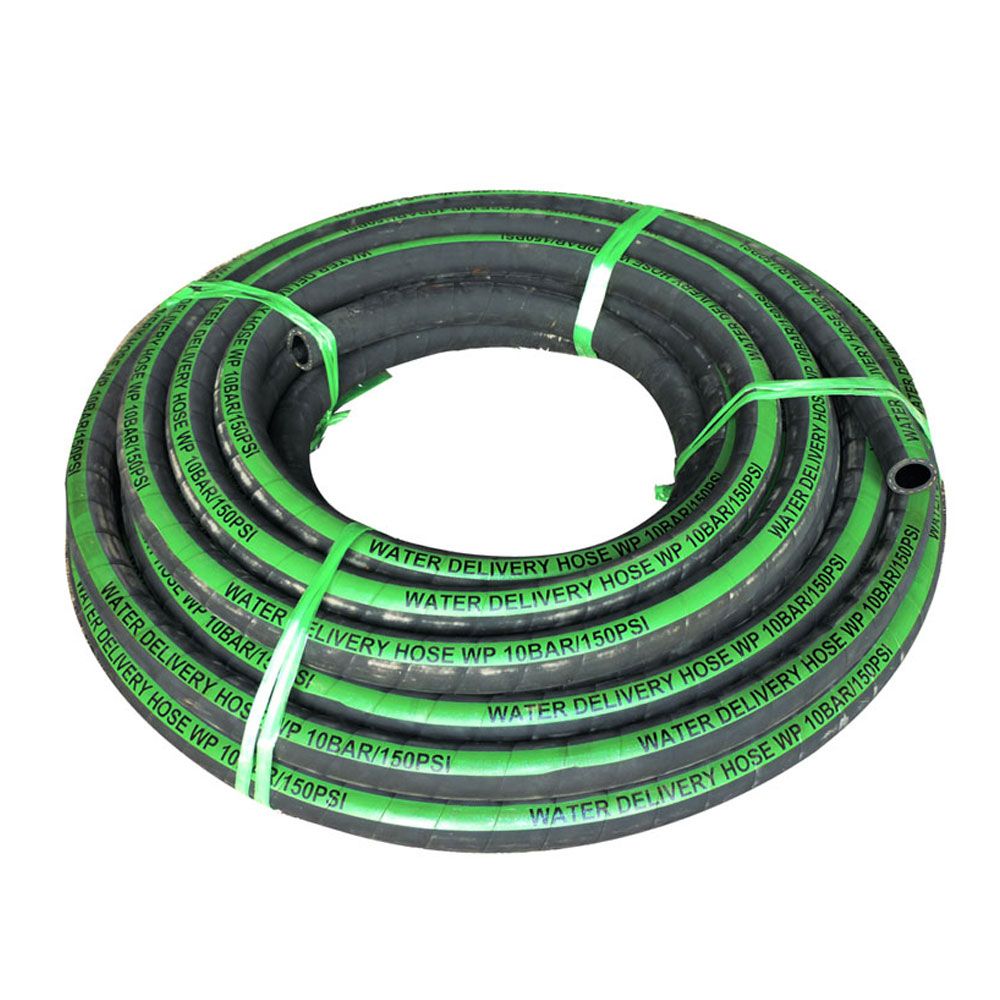 Construction:
Tube: Black,smooth,NR,SBR rubber compound.
Reinforcement: Multi plies high strength synthetic fibre
Cover: Black,smooth,cloth impression, SBR rubber compound
Application:
Designed for water and non-corrosive fluids used in construction, mines and light duty industrial
Temperature: -40℃(-104℉)+70℃(+158℉)
Features:
●Weathering and ozone resistant.
●Flexible and high working pressure
●Excellent for tough working conditions
Water Fischarge Hose 150PSI



Water Fischarge Hose 300PSI